Nikon AF-S Nikkor 17-35mm f/2.8 review

January 14, 2012

Nikon introduced this lens in 1999 as their first non-super telephoto lens with an integrated Silent Wave autofocus drive. I bought my first sample of this lens in 2003. I used it as a standard lens in film days on my F4 and was very satisfied. In my DX era it was 'only' a 25-50mm lens. I replaced it by the 12-24mm f/4, which is a very fine lens on a DX camera. After I bought the full frame D700 in 2008 I first tried the 18-35mm and then bought my second sample of the 17-35mm, which has been my standard lens ever since.



Specifications:
13 elements in 10 groups
Closest focus is 0.28m
Built-in Silent Wave drive for AF
Weight including caps and hood is 810g
Filter size is 77mm
Length including hood from the camera's lens mount is about 140mm
Diameter with hood is about 108mm, without hood it is about 83mm
Hood: Nikon HB-23, included in delivery
Positives:
Pro-built quality, it takes a lot of beating
Sturdy bayonet mount lens hood, it clicks safely into its position and fits tightly
This lens has an aperture ring, thus it is usable on older camera bodies
You can go close with this lens, see example below
Very good overall sharpness and contrast
Feel free to shoot into the sun! (see examples below)
Nice bokeh
Moderate distortions
Great performance even in infrared light, see example below.
Drawbacks (matters only if you are nitpicking):
The corners in the range 17-19mm are a bit soft, even stopped down (see example below)
Off and on this lens produces an image with a wavy sharpness pattern (see example below)
Alternatives:
AF Nikkor 18-35mm f/3.5-4.5 D:
I tried this lens. At the wide end the corners are very ugly - very soft and full of CA. In my opinion it's not an alternative!



AF-S Nikkor 16-35mm f/4 G VR:
Bulky lens. I can't see advantages for me in using this lens instead of the 17-35mm.



AF-S Nikkor 14-24 f/2.8 G:
A bulky lens too, it weighs around 1 kg. 14mm is much wider than 17mm! Optically it seems to be top notch. Especially in the corners it should be better than my 17-35mm. On the other hand I guess it would not be an universal lens for me, due to the large front element without a filter thread. I often use a filter on my 17-35 as a mechanical protection for the front element. And the front lens cap seems to be of the same silly construction like the caps for the fisheye lenses...
Maybe I'll buy it one day as an addition on the wide end of my lens line. An important, but yet open question for me is the behaviour when shooting into the sun, especially at 14mm. Do you have any experiences?



AF Nikkor 24mm f/2.8:
Nearly as good as the 17-35mm at 24mm, very light and compact, takes 52mm filters. Works fine with in conjunction with a PK-11a.



Sample images: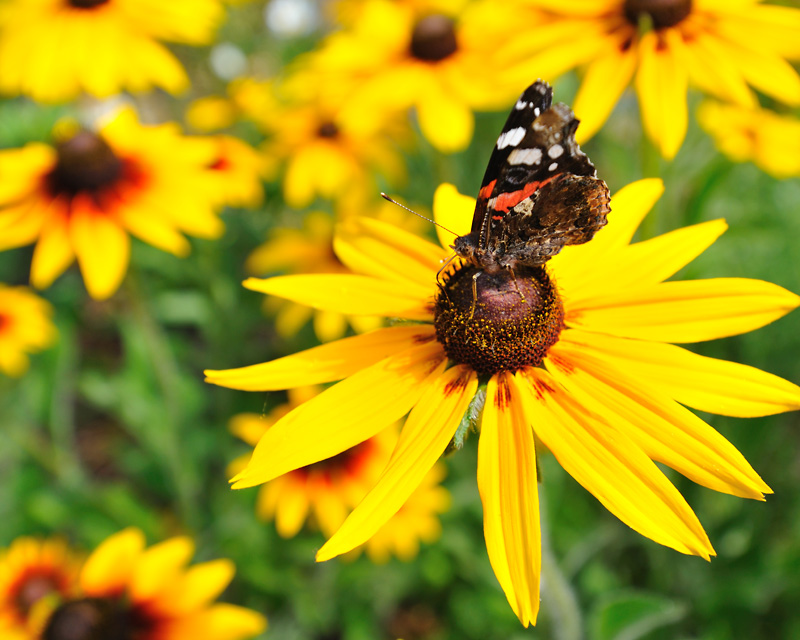 CloseUp @35mm & F5.6, D700.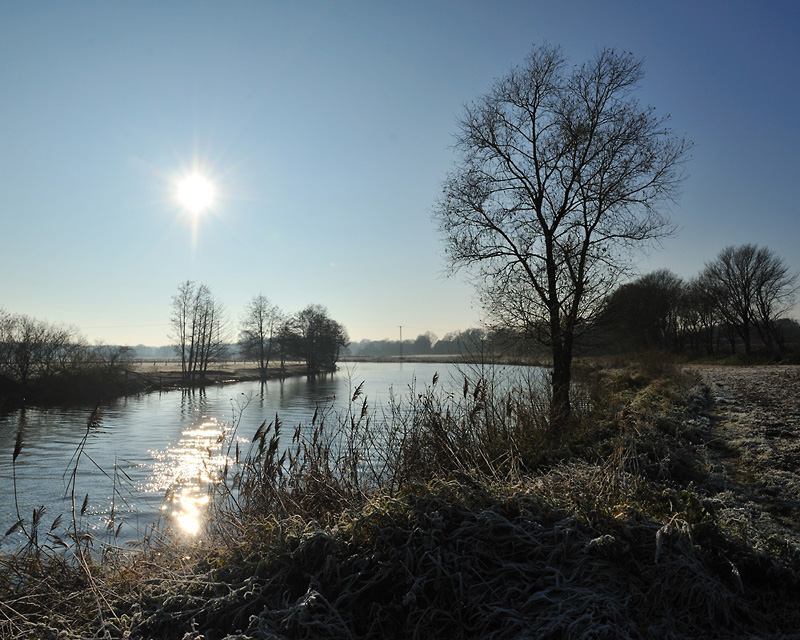 Sun in the image @20mm & F8, D700. As almost always I was too lazy to remove the UV filter.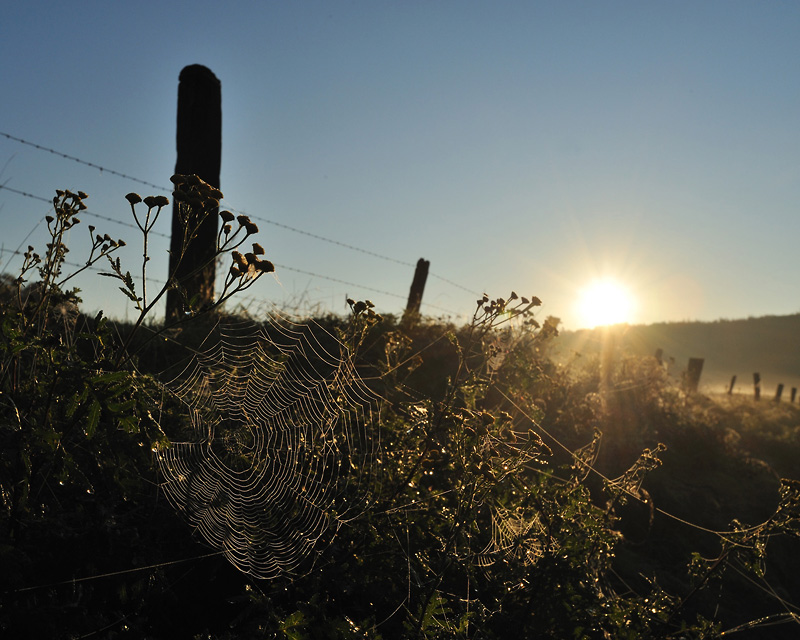 Sun in the image @35mm & F16, D700. Again including UV filter.




Volcanic landscape in infrared light. Captured at 17mm & F11 with the Nikon D70 IR.






Evaluating corner sharpness @17mm, see 100% crops below. This shot was made hand-held with the Nikon D700 at ISO 400, 17mm, F8 and 1/30sec. No post-processing was done, the image is just raw converted by Nikon Capture NX2.


For a hand-held shot at 1/30 sec the image is reasonably sharp.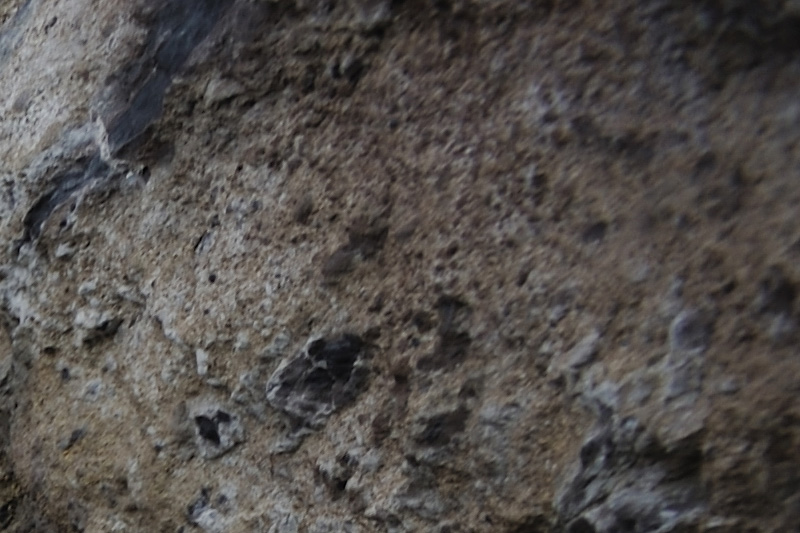 Upper right corner.


Lower left corner.




The problem of this beach photo is not the unsharp rectangle in the middle (I don't understand why but my daughters forbid me to show this area :o|). This shot was captured with the D700 at 17mm and F11. The 100% crop below from the lower right side shows the problem. On the left side there is an identical problem.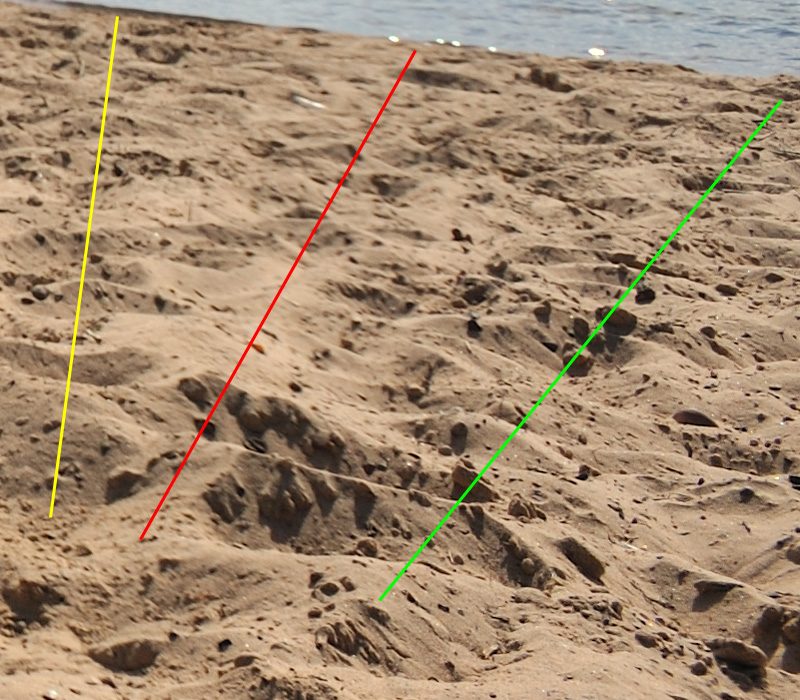 That's what I mean with a wavy sharpness pattern: along the green line the photo is sharp, along the yellow one it's acceptable, along the red line it is unsharp. Photos like this I got from time to time with both samples of this lens I've used. Other people report similar phenomena with modern zoom lenses.