The 180mm is a fast and compact telephoto lens. It's great for travelling.


If you want to go close with this lens, you should use tubes for it. The Nikon PN-11 shown here is suitable for that job, the max. magnification is nearly 1:2. This lens doesn't like closeup lenses. In conjunction with a Nikon 6T (on a 72-62mm step-down ring) you have to stop down to F11 for getting acceptable sharpness.


Nikon AF Nikkor 180mm f/2.8 review

April 9, 2012

Nikon offers the AF 180mm since 1986. The optical design has remained the same until today. Mine is the first version of this lens with the narrow plastic focus ring. Two years ago I bought it used dirt cheap. Most of the time I use it as an addition to my 85mm PC lens for landscape photography. It's my second sample of this lens. The first one I bought new in 1995. It was the newest version of this lens (AF/MF-Switch and D-Chip), which is still available new. Even in that time I used the 180mm most of all for landscapes and in conjunction with an 85mm lens. Of course, the 180mm is a great portrait lens, too!


Specifications:
8 elements in 6 groups.
Closest focus is 1.5m. Maximum magnification is approx. 1:6.5.
The distance between the front of the (extended) hood and the subject at closest focus is about 1.2m.
Screwdriver-AF.
Weight including caps is 775 grams.
Filter size is 72mm (non-rotating).
Built-in hood, not lockable.
Length from the camera's lens mount is about 143mm (171mm if hood is extended).
Diameter is about 79mm.
Positives:
Pro-built quality.
Compact and lightweight lens with built-in hood.
This lens has an aperture ring, thus it is usable on older camera bodies.
Reasonably fast AF.
Good sharpness and very good contrast.
Beautiful bokeh!
Drawbacks:
Alternatives:
Nikkor 180mm f/2.8 ED:
The MF-predecessor of the AF lens has a very good reputation, too. But I've never tried it myself.



AF Nikkor 180mm f/2.8 D:
The newer version of this lens has no optical advantages over this one. But due to its crinkle finish it looks more professional and it has the D-chip, which might make the matrix metering a bit better in some situations. For manual focussing I found the old version to be better, because the focus ring of the current lens is too big. In AF-mode the new version is better, because you can't hinder the focussing by inadvertantly touching the focus ring.



AF Nikkor 80-200mm f/2.8 D:
Of course, an 80-200mm f/2.8 zoom is more versatile than this 180mm prime lens. The optical performance of the 80-200mm f/2.8 D I own is nearly as good in terms of sharpness and contrast. But the 180mm scores with its size, weight and bokeh!
Sample images:
My daughter working in the garden. Nikon F4, Fuji Superia 400, AF Nikkor 180mm f/2.8 D wide open, crop.




La Palma Lizard in the midday sun. Nikon D700, AF Nikkor 180mm f/2.8 @F9.




Vaduz Castle, the palace of the Prince of Liechtenstein. Nikon D700, AF Nikkor 180mm f/2.8 @F8.




View over the "Caldera Taburiente" crater, La Palma, Canary Islands. Nikon D700, AF Nikkor 180mm f/2.8 @F9.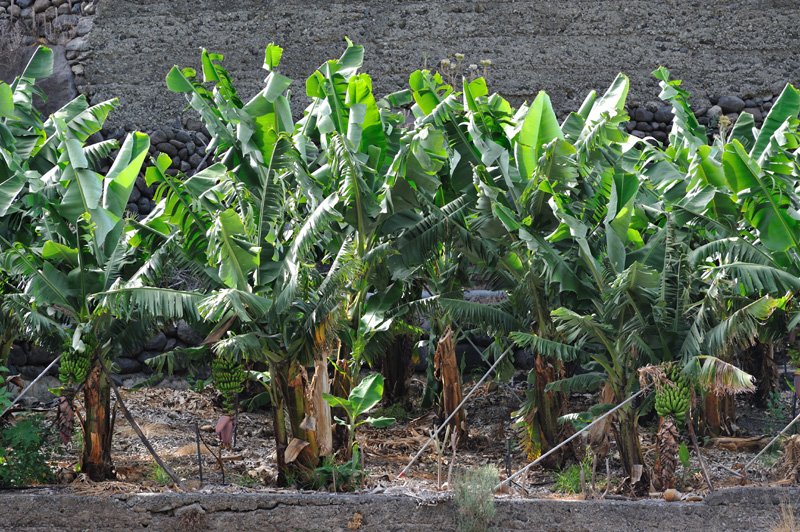 Banana cultivation on the island of La Palma, Canary Islands. Nikon D700, 1/125 sec, AF Nikkor 180mm f/2.8 @F5.6, hand-held. This image was just RAW-converted with Nikon Capture NX2 for evaluating corner sharpness, see below.



100% crop of the lower right corner.